Communication online should be safe and can be safe. To protect yourself and to get only positive emotions from online communication, read these helpful tips, remember each point and do everything right during online dating. First of all, remember that the website where you meet the person is very important. Free dating platforms are full of scammers and there it's difficult to find a real serious person who came there to find long-lasting relationships. So on the free dating platforms be extremely attentive. What about the paid websites? You should choose a trusted one, the website that works for a long time and the one that protects its clients. As usual, these websites have strong Anti-Scam policies and ban frauds and scammers. However, remember about the signs and take good care.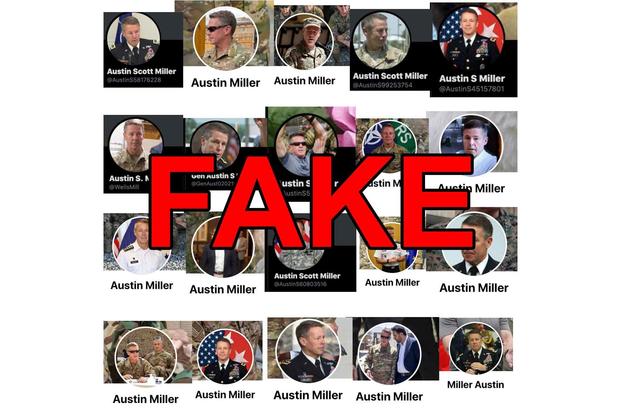 False or stolen photo
False photos are the first sign that you have faced a scammer. Nowadays it's so easy for scammers to find different photos and add to the profile. They find them on the Net and use them as if they are these ladies or men. Yes, the same things men do to trick women. How to check? If you have a picture use Google search and check it. If the scammer stole it, you will see that. Don't trust the pictures, they may be fake as we wrote and by the way, you may communicate with a man, not a woman. Stolen women pictures don't mean that you are talking to a woman. Have you ever thought about that?
Inconsistent communication and grammatical errors
You are corresponding to a lady, you are sharing different information, you ask each other different questions. Then you realize that she asks the same questions again, she doesn't remember your answers, or her answers differ from the ones she has told before. That is a red flag, check everything, ask some more questions if you get different answers that mean you are talking to a scammer. One more sign is mistakes and style. The letters are written in different styles and you feel that they are written by different people so be sure, you are corresponding to a scammer. Block her or him, now you know that not only women may write to you.
Don't want to chat on a dating site
Scammers always try to involve the victim in personal communication. They catch the person on the dating website and try to invite to messengers or private emails. That makes the scam prose easier for them. They get your personal information, the dating platform doesn't control their actions and they can write what they want. They ask for money, presents, and they do everything to make you spend more money. So remember if the woman wishes to go to private messengers very fast that may be a sign that she is a scammer. Women with serious intentions try to communicate on the website because they don't want to be scammed as well. A lot of men are not serious, play games, or wish to come to Ukraine like sex tourists just to have fun. So women prefer to be protected by the agency.
There are no specifics in preferences
The lady doesn't tell you anything about the everyday things in her life, she doesn't tell you when she is going to meet with you if she wants to do that. When you suggest the next meeting, she says that she is busy and that this moment isn't the best one for the meeting, maybe the next time but nobody knows when this next time will be. What does it mean? Yes, you are right, she is a scammer, she tries to involve you in a long-lasting correspondence, without any future. She isn't going to meet with you, she is going to write long letters and then she will ask you for money.
Requests for money
This sign says that the lady or any person who is behind the screen wishes to scam you. Never send money to strange people even though you may think that you are dating and building relationships, these women or men or who know who they are, aim to take your money as much as possible and as soon as possible. They would give you the nice illusion instead, you will get the feeling that you are in love, she is in love but that is not real and will last until you pay. You may get sad stories about dead relatives, almost dead mother, father, granny or cat, she may ask money for the visa or the passport, tickets and other things like that. However, that is fake. When the woman asks you for money, block her and never start communication again in the future.
So how to spot a scammer? To be careful, follow our pieces of advice, remember about all red flags and never send money to strange people. Be wise and don't believe in love from first sight on the Internet. It's better to be safe than to be sorry.