There is a proverb: "Lovers scold — only amuse themselves." Whatever it was, but a big quarrel can seriously complicate the relationship of lovers.
How to make up after a serious fight with your girlfriend and, most importantly, how to restore trust and warmth in a couple?
Believe us, everything is possible, if you show tact, a little patience and do not forget that you still love each other. We bring to your attention 5 simple tips, following which, you quickly smooth the conflict.
None of the long-term love relationships were without disagreement and quarrels. Love isn't gone. Everything is very simple, you are two people and you have your own attitudes and tastes. If you are (or she is) not satisfied with something or you or she feel annoyed with something for a long time, but do not pronounce it, one day a terrible fight may break out between you and your girlfriend/spouse. And both of you wish for changes.
It does not matter how strong the quarrel was, the main thing is to take a step towards reconciliation in time and correctly. And it can be very difficult, and just saying "sorry" is not enough. How to make peace with a loved one after a serious fight? For you guys, UaDreams experts have developed an effective strategy in 5 stages, after which you can not only restore your happy love relationship but also prevent similar disasters in the future.
Start talking together.
Only after some time, you will understand your feelings. Go for a walk, do something that distracts you, so that, having calmed down, look at the situation wisely. Be sure to tell your lady something like, "I'm really very upset, and I need some time to cool down. Let's talk about it tomorrow?" Try to understand the cause of the conflict. Think about the reasons.
Do you think of what was said (or done) then? If not, why not? If you can already think it over, then it's time for you both to talk. The conversation is the first and foremost path to make up after a big fight. When discussing a quarrel, try to speak calmly and gently (whoever is the culprit of the quarrel). Your lady should see that despite everything you love her and remember all the happy moments of your life together and your goal is to settle everything, and you don't blame her.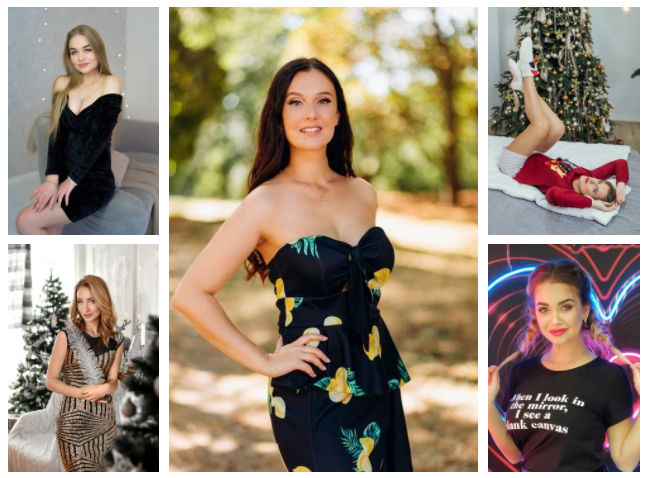 Your love and happiness is more important than being right.
You had lived through a big fight, but you're still alive and love each other. You have a chance to make up and stay together. Is it important now who is guilty and who is right if both were involved in the quarrel? Think about what you want more: to be loved and happy or to be right?
Be chivalrous, have enough patience, and love to understand the feelings of your lady. Listen to her and try to present yourself in her place. Do not say "you never appreciate me", but say "I need your love and understanding". Instead of "you always find fault", it would be wiser to say "it hurts me that I don't always live up to your expectations". Believe me, your generosity will not be unanswered if she loves you.
It's time to open your heart and forgive.
At all times there is nothing more difficult for a man than to bow to a girlfriend. Moreover, it does not depend on the degree of his guilt. It seems to be impossible to say "forgive me, I am very sorry". But you should know that what a lady says in a fit of anger or resentment does not show her real feelings towards you. Yes, and you also said a lot. But you love her so much and don't want to part, do you?
Then of course you will understand and forgive her for this outburst of anger and be brave enough to apologize (because you really regret what happened between you). Tell your lady what you think, explain your feelings and emotions. A woman would be touched, and then you'll be able to forgive each other with all your heart.
Important to know:
a) forgiveness means that all the committed "sins" are erased from memory and will not be brought to light in a month;
b) do not try to make love with her instead of apologizing. Women and men experience stress in different ways. Therefore, "forgive me," gentle words, and flowers (or another cute gift) are all you need.
Write happiness from a new page.
Well, you were able to calmly talk, express feelings, and forgive each other. Now only sincere love and tenderness will heal your "wounds" after a serious fight. What to do? Invite your girlfriend/spouse on a date in a cafe or just send her flowers with a love note or leave her favorite candies on her dressing table. Making up after a big fight — can also be romantic.
How to prevent destructive quarrels in the future.
Despite the fact that you've forgiven and forgotten all that, do not forget to learn useful lessons from your bitter experiences. Choose a time when both of you will be comfortable and agree not to turn differences into quarrels in the future. Designate (without reference to the past) those words and actions that should be used and are right for the loving couple.
So, you had a fight but you are still in love, your feelings should inspire you to take a step towards each other. Together you will cope with all the difficulties and save love.
If you have not yet met your soulmate, then become a member of the UaDreams dating site. And then you have the opportunity to meet beautiful Ukrainian and Russian girls and find your love. Be happy!