The name of this article is really provocative however I thought there is a necessity to speak about AnastasiaDate and the policy of this agency which seems to be non-transparent.
Referring to scam issues happened to male members (we won't give exact names as they've suffered a lot already) it should be mentioned that all their investigations lead to ban some women from agency website but not all of them and still refunds have not been proceeded yet. We've been told about 500 000 USD each year is a scam income for female members that is why men from abroad feel more than nervous if they keep searching for the agencies to register and sort out the information from the internet.
***Valentina is a professional chatter and dater who funds her fashion habit and child by scamming daters
https://vk.com/id61839142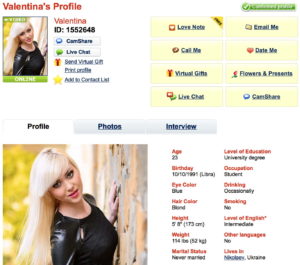 Ex-members complained after the passwords request in case it was reset for example they received in a simple text. Just imagine how insecure you are if you get your login in such a way and how fast it can be stolen. Many respectful agencies explain to their members how to store their passwords carefully, how to create a new one in case you wish to change it, what combination is easy to uncover and so and so forth. Just remember – your login must be properly encrypted.
This fact gives only one assumption: if there is a vacillation in their members login storage, there is a big vacillation in their whole security system. It is so easy to hack as Anastasiadate members personal information is surely available to uncover. The data stealing may of course be a reason of members outflow.

Obviously there is a theory that Anastasiadate agency has a fraud from their customers hidden.
***Girl from the AnastasiaFRAUD Nikolaev scam agency Anyuta Beznisko
https://vk.com/id165773200
http://www.anastasiadate.com/pages/lady/profile/profilepreview.aspx?LadyID=1776164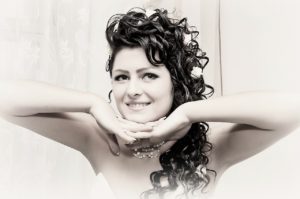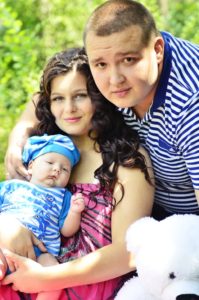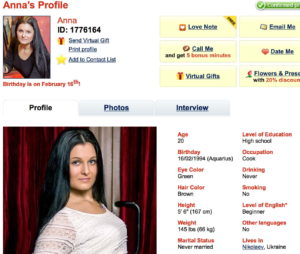 Besides several girls were detected in sex escort services, another one – as a prostitute in Nikolaev city, therefore when male members get to know such details they feel depressed being tricked and seriously desperate to rely on dating sites then. Their hope was broken not because of wasting money but deeply by hurt of their hearts.
***Evgenia Ostrovskaya, scammer, prostitute, thief. First picture from AnastasiaFRAUD, second picture from Veronika, third Skype profile, fourth new Facebook profile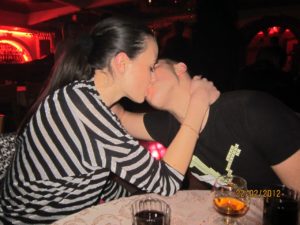 Some girls had a very bad reputation by their suspicious behavior and then open scam activity: they made many foreign men scammed by luring them to the website, asking for help arranging of Schengen Visa, ticket booking for a flight, accommodation and even food.
Another part of sweet ladies were excitedly explaining about their virgin status but ready to share her body for moving to another country. Sounds terrific, right?
If male members forwarded their complaints regarding one lady but several times – that did not helped as there were not too much evident proof in their words. For instance scam issue was not investigated properly, no guilty, no punished have been found. Accusation goes only from one side, the side of the customer, but that was only his word.
***with scammer translator Yulia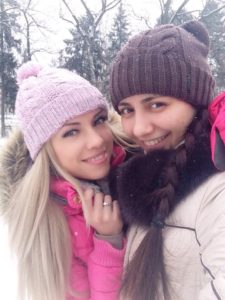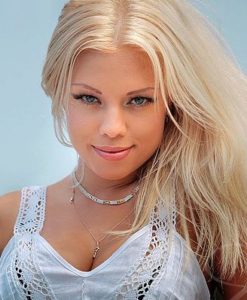 ***Valeria Novitskaya, thief, scammer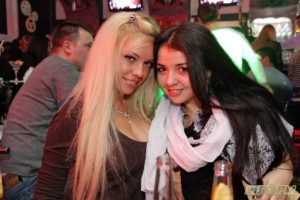 Ladies of Anastasiadate are ready to lie, to convince you in that sophisticated truth that you can never guess at first that you've been tricking tightly. Anyway, they definitely know how to get the sensitiveness of your heart to extract a dollar.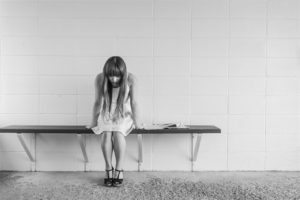 Now we got closer to the part of ladies who chat. They use this option as a working place, often on maternity leave, they use this opportunity to have some fee. You know that your Alina is real but you would never know if your Alina has a child (that's OK if she mentioned this) or a husband (that's not OK even if she did not mention). Her marital status is single on the website of Anastasiadate but hidden somewhere in social networks and forgetting to hide some photos with a man in it kissing and holding closer to each other.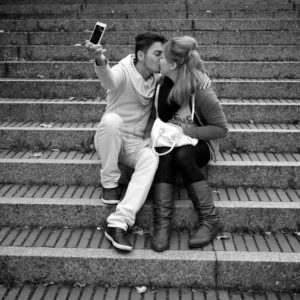 Being professional translator or chatter or manager does not mean that you have a responsibility to ruin someone's life or just to play. And no one would believe you if you tell that you don't have any choice but scamming people.
*** Elena Sipyagina
https://vk.com/id44157891
Often to be found on chat on anastasiaFRAUD
http://www.anastasiadate.com/pages/lady/profile/profilepreview.aspx?LadyID=1751312
She has a partner Dima Berezhnoy https://vk.com/id108469706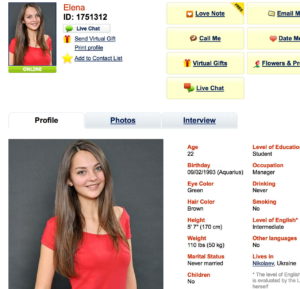 Those ladies were not removed from the website, they were not banned or suspended, they help the agency to receive an income for about 1,5 million of dollars during last five years.