Perhaps there is no guy in the world who would not have puzzled over the question of how to become the best boyfriend. Of course, you first need to find this very girl. There are many ways and places where this is possible, for example online, on a dating site.
Modern and educated girls from Ukraine often look for their love online. Many of them are interested in creating a serious relationship with cute and smart overseas gentlemen as well. In their profiles, placed on a dating site, they express their expectations and hopes regarding the traits and qualities that the guy of their dreams should have. And our experts, on the basis of this information, have created a number of useful tips for those who wish to be a good boyfriend for a Ukrainian girl and, perhaps, in time, to build a happy family. So, here they are!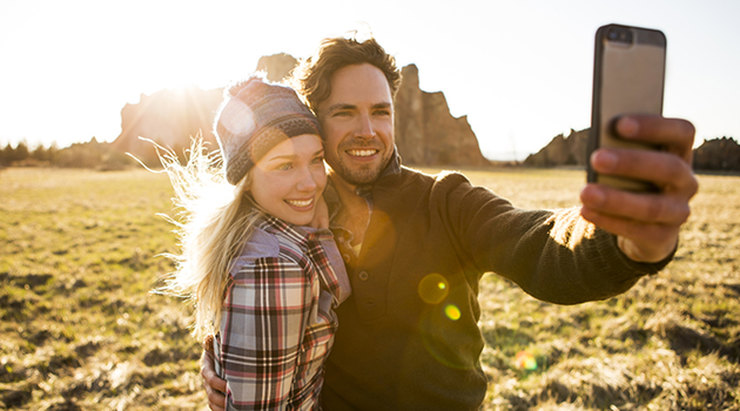 Don't be afraid to sincerely express your feelings.
Remember that a man is not a stone statue without a gram of emotion. Ukrainian girls are usually emotional and sensitive to the manifestation of feelings. Smile, express your admiration and the joy of communicating with her, and if something saddens you – share with your beloved. Ukrainians have a talent of empathy and, knowing this, you can become the best boyfriend showing your feelings.
Honesty is above all appreciated by Ukrainian girls in love and friendship.
Do not lie or embellish anything about yourself, wanting to appear better and more successful than you are. This does not mean that you should confess to a girl in all your previous relationships with women. Be true, but wise and tactful. For example, a good boyfriend will not tell a girl that he does not like her pink dress, but will note that blue would suit her beautiful eyes.
Mutual trust is the best foundation for a strong and lasting relationship.
Being a good boyfriend first of all means trusting your beloved and being the one she can trust. Whether online or in real life, do not try to control your lady or, God forbid, be jealous. Ukrainian girl can't stand the pressure in the relationship. But she will appreciate if you share something intimate with her or listen to her with understanding and tenderness.
Be a great listener and interlocutor.
Believe me, wanting to be a good boyfriend you will hardly find a better way than this. Just do not pretend close attention. If you are not participating in the conversation, the girl can perceive it as an ignore. And if you talk without pauses, she may decide that you are a narcissist. Try not to lose sight of the important things your lady mentions. It could be anything from important dates for your girl to her favorite music. Use this useful knowledge for the benefit of your alliance.
Reasonable compromise is great art.
If your dream is not only to become the best boyfriend, but also to keep a love affair for a long time, then the ability to smooth sharp corners in a relationship will be very useful to you. Contradictions are inevitable, because people are all different. But there is no need to agree with the girl in everything and indulge any whim. Have your point of view and respect the opinion of your beloved. Never raise your voice in argument. Listen to your lady's judgments and calmly express your attitude to the situation. If you are wrong – know how to recognize it with humor and dignity.
Be her support.
Strong and self-confident Ukrainian girls nevertheless expect a "male shoulder" from a good boyfriend both literally and figuratively. Give the girl a feeling of mutual love, understanding and security near you and your relationship will certainly have a happy continuation.
Neat appearance, culture and chivalry.
These qualities are needed by a better boyfriend. There is no need to repeat that neat hair and tastefully chosen (not frilly) clothes, pleasant manners and a fresh smell (including from the mouth) will give you a great opportunity to show your best spiritual qualities before the girl goes in search of someone more attractive. Girls all over the world (not only Ukrainian ladies) prefer to deal with cultural and well-groomed guys. It is worth considering.
See for yourself that there is nothing difficult or impossible to be a good boyfriend. The expectations of the girls are quite reasonable. Well, if you decide to seek attention and love of the Ukrainian lady – we are always ready to help you with practical advice.