Today digital era gave people more opportunities to fulfil their life with development and success but in spite of all this still there is less time for the personal life. People need much more attention for work and leisure in their busy schedule.
However being alone is not so popular so far so men and women try to meet someone online within lack of time. They prefer to use progressive methods: dating platforms, websites, applications instead of bar crawling or meetups. Simply you download an app and enjoy communication with someone who feels common thing with you, a good idea, right? Dating online became one of the most powerful business nowadays handling through all parts of the world, in particular Eastern Europe as women there are really attractive and lure men from US, Canada and Western Europe. Very often men arrange their trip with the visit of their beloved he met on dating site. Usually dating agencies offer their third party services for some fee. Is this overly safe though? Are you positive you will be meeting with the person you have apparently been speaking to? In this day in age people are all too happy to meet after connecting over an online dating site with absolutely no knowledge of the person they are to meet up with. If you are thinking you might meet up with someone you've connected with over an online dating site, make sure you conduct a background check to know who you're really going to see, exhibiting this simple common sense could possibly save your life.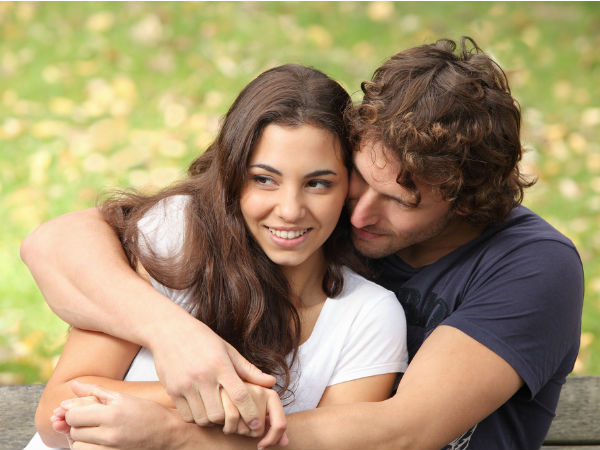 One thing that gave a huge mess around international dating is a scam dating. That means you have no safety if you try to sign up some dating website, use traditional options for communicating and observing the profile but no guarantee that you reached fake online profiles. Fake profiles are to be created by scam dating agencies who are interested in luring men from abroad, they try to attract them via beautiful pictures of Eastern women, supposedly stolen from other websites. Dating scammers keep their online positions by millions of fake profiles with sweet photos and personal information that will definitely make new members to pay attention to. Whereafter men catch this hook and use such profiles to communicate but they never know if they talk to a real person. As a rule scammers use truthful facts of members to keep the conversation line and send regular emails to a potential victim. Check your mailbox if you have any right now. They are passionate and attentive, tender and sweet, they pay attention to each fact and they are careful listener. Dating scammers could even wait for several months until the victim is ready to be scammed. They like to share some life problems with you and when it is time they will ask you for some urgent financial help. If you send money as required, you will never see them again, money and a person as well. If you're not quite sure how to look for illegitimate offers, scams and possible online security breaches, Upskilled.edu.au has compiled some advice for cybersecurity and online safety for 2019.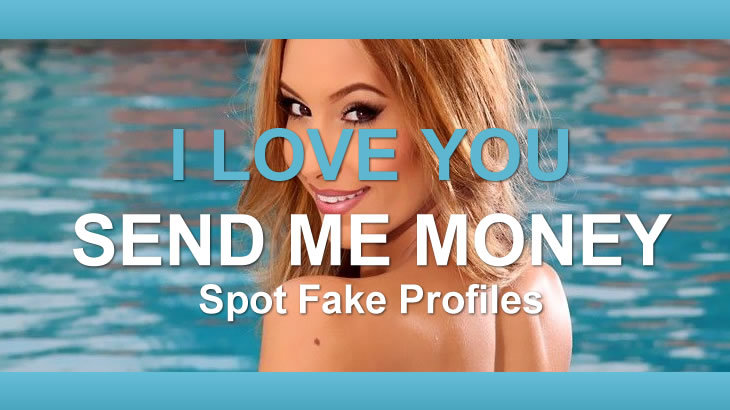 Social media burst with multiple romance scam articles and give evident facts of scamming online. But regarding the stable scam victims statistics, people skip a lesson and continue to sign up to a bad reputable websites and as a result, again suffer from being deceived. When online dating, guys shouldn't move too fast according to DatingPilot. Being a woman online has risks men usually don't even consider, so make sure to get to know each other over video chat or phone calls first, before suggesting a date. Additionally you should pick a public place for your first date. This should help to lessen the chance of being deceived through online dating.
Speaking about secure ways of dating online men and women often confused with the disputable information in the internet. Articles vary from truthful and giving the best secure advices to the fake written by fee employers who share positive reviews about scam dating agencies. So what to do in case you want to continue with online dating?
Let us give you a proper tips how to communicate safely on international dating sites.

We decided to investigate the issue by the dating business platform of two biggest dating sites as Elenasmodels.com and UaDreams.com. These international dating agencies offer to communicate with Russian and Ukrainian women, who are single and real.
Presence of reliable hypertext transfer protocol encryption.

Both websites addresses have reliable hypertext transfer protocol encryption (search for secure sign next to https),
that means it is secure to enter this website. You are able to free browsing the information there without being afraid of spam and personal data stealing. Moreover all reserved data copies are stored on the server, that is why the correspondence is allowed to investigate if necessary. So that means Elenasmodels.com and Uadreams.com are truly safe websites, they care about data protection of their members and their system is safe to use. By sharing your personal data you shouldn't be afraid of it to be stolen or used for further profits.

No spam after registration.

If you sign up, your mailbox won't explode of a spam because mailing isregular if you are registered on the website and your profiles is confirmed but you can switch it off.

Private secure mailbox on the website.

Your private secure mailbox on the website is defended from info stealing, so do not worry about the letter content, as a rule it is seen by you and your lady. But don't forget that a translator knows the letter content as well as he or she makes the proper translation of your letter and your lady's reply.

Use your trusted membership option.

For example, Elenasmodels.com offers such a membership model: https://www.elenasmodels.com/membership/. You can choose from Gold membership from $19 per month (up to 50 contacts of unlimited messages, chats and videos), Platinum Membership from $58,25 per month (unlimited services) and Ultimate Membership from $ 99,58 per month (5 profiles verification included and coaching audio and manual included). Also they give the good offer to buy 3 months, 6 months or a half a year with a discount if the services are billed in one installment for a certain sum of money. That is why you save your budget in case you trust this website and the offer is good for you if you are going to spend several hundreds of dollars. Elenasmodels.com promises to protect their members from scam attacks, so you may buy one months of membership and use if it will suit you further. What is more: " You are welcome to share your contact information. Platinum and Ultimate packages also allow you to instantly download direct emails addresses and phone numbers of women." – the head of the page of the website emphasized. However do not pursue sharing your personal data, this is quite dangerous to hit phishing and further kind of fraud. And here is a business model of Uadreams.com. They give a free sign up opportunity with no membership fee per month. Also they promise some free services to try: one letter, one photo and 5 video chat minutes for free. Besides you are able to send one letter for free to one lady a day. But this is allowed just in case you have never contacted before. If you like a girl you have to pay $7 per letter, the translation of your letter and your girl's reply is included. As a rule they proceed all translations in 1-3 days. You may buy one of the Email packages they offer with a discount. So here you are able to make a membership try for a while before money paying. Supposedly this is not bad, right? Here is a link for more services and pricing: https://www.uadreams.com/shop/services. Please do not forget that it is better for you to have a separate email for dating online. This will save you from huck attacks and fraud. Besides you may receive many letters from ladies who are interested in you. And there are a lot in uadreams.

Site policy regarding sharing personal information.

Both agencies guarantee the safe mailbox system, so you shouldn't worry that someone other may follow your letters and read the content. Be careful with sharing personal information through the website. Elenasmodels allow to exchange personal contacts via their premium membership, but uadreams – no. They prohibit to share personal data at all. Only till the first meeting in the office of the agency, in Ukraine. Thus you may understand the risk point while being a member of any of these dating websites.

Checking if User Profiles are real.

Women are real. We cannot verify if all of them are real as agency convince their users. But for example elenasmodels agency offers to verify 5 profiles within purchasing one of membership packages. Uadreams agency marks that they provide their system with regular profile verification and very often they do that manually as sometimes scam and fraud tricks can skip anti-scam filters. Another interesting this is that Uadreams also emphasizes that they require all documents of female profiles to be in order and they never confirm the profile if one document is missed.
Customer support of Uadreams is active and ready for each issue assistance, and if you have any correspondence issue (remember that all data is copied and saved on a server) you will be able to investigate it. And here we see the big advantage of a third party who will help you to prove any scam attempt.
To protect you from being scam we recommend you to use video chat to check if you talk with real person. Sure safe mailbox is good but you cannot avoid from being ripped off by the machine samples with customer name changing in it.
Be aware of such female models who work as a special employee and lure men for buying services much more to communicate. But we know such cases when male customer never come to visit their beloved in Russia or Ukraine, so you have to accept this issue within communication with ladies. They will not trust you if you have shadowy intentions and aims viagra pris.
Your stable communication is the next relationship level. Be careful of being asked politely for some money sending due to urgent issue: study, illness, relative death, ticket booking and visa submitting. You may offer your kind help directly when you see each other and talk specifically.
Keep in mind that your big trust is not a solution if you catch on dating online. This century requires consideration and fast reaction. We recommend you to think twice before paying for a non-reputable services with someone you cannot see and hear.